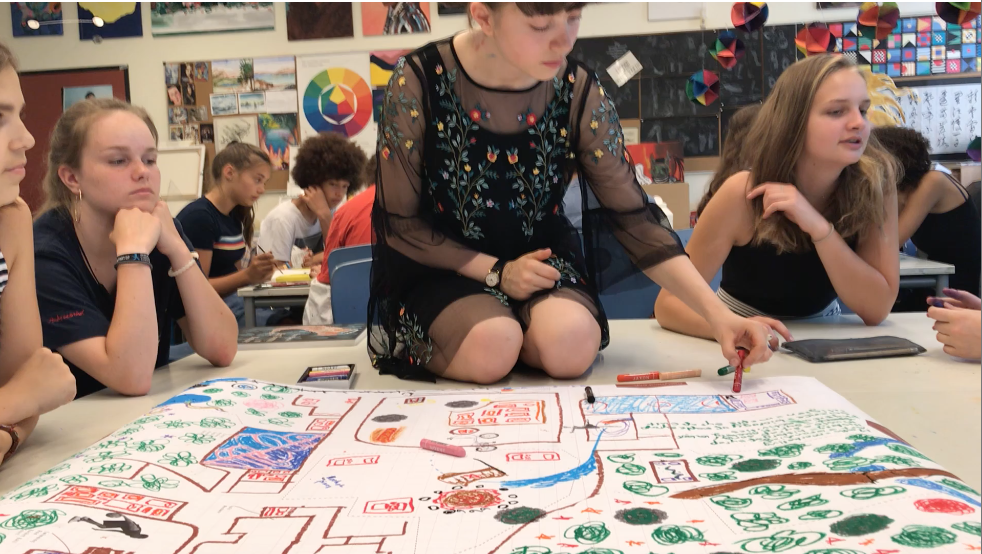 First workshops in Nelson Mandela school last year provided so much materials, that I am going to use it for the next edition of the books "What is school"
Students were planning future school together using the tablecloths learning materials.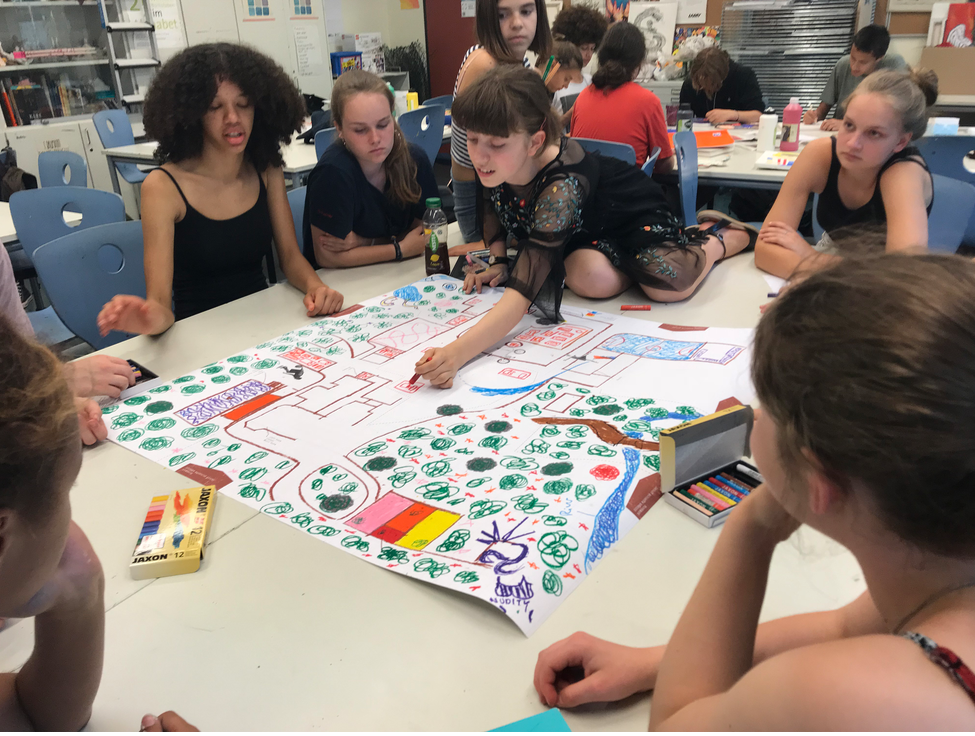 They started with utopian vision, but then, pretty quickly it turn out to be dystopian.
Kids in the Maple syrup school, in fact, were prisoners.
Once in school, they grew old and died in it.
There was even a graveyard on the school grounds.
Instead of "normal" school subjects, children studied
– marketing of maple syrup instead of mathematics
– production of maple syrup instead of scientific disciplines
– in the afternoon they worked in fields of maple syrup
– and the rest of the time engaged in sales of maple syrup
The school is senseless and merciless! Children from morning to evening
from the beginning of their lives
and to its end are engaged in the production and distribution of some random "product."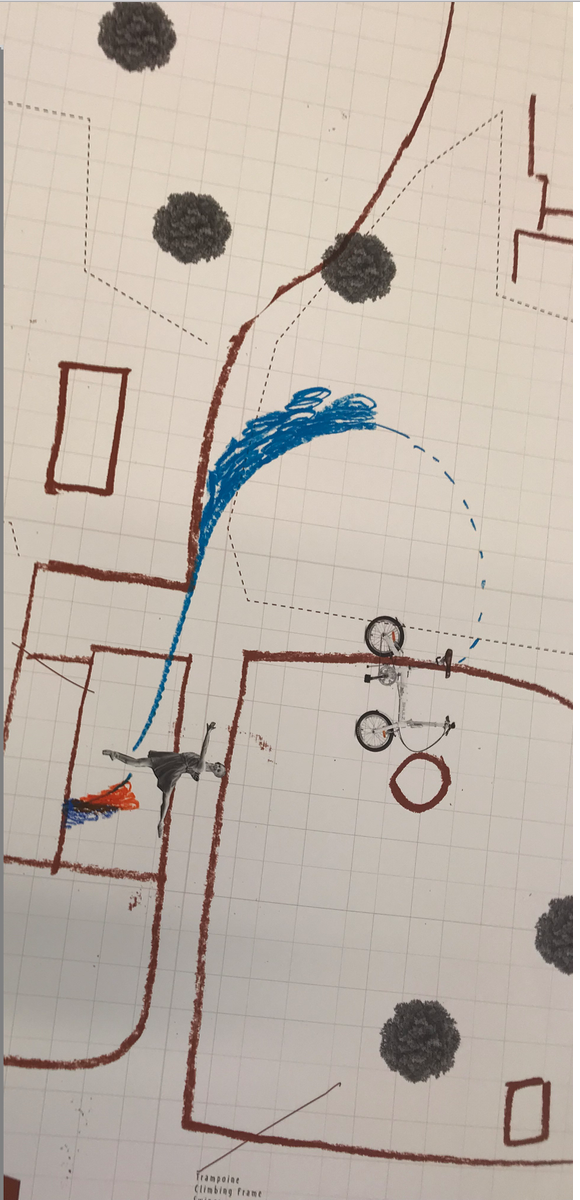 Although still very beautiful in their details.