2018/11/08, Берлин
Who feeds "social parasites"?
Children discuss the famous dialogue of the Nobel Laureate poet and translator Joseph Brodsky with a judge of the district Leningrad court, who condemned him to five years of forced labor and expulsion from the city.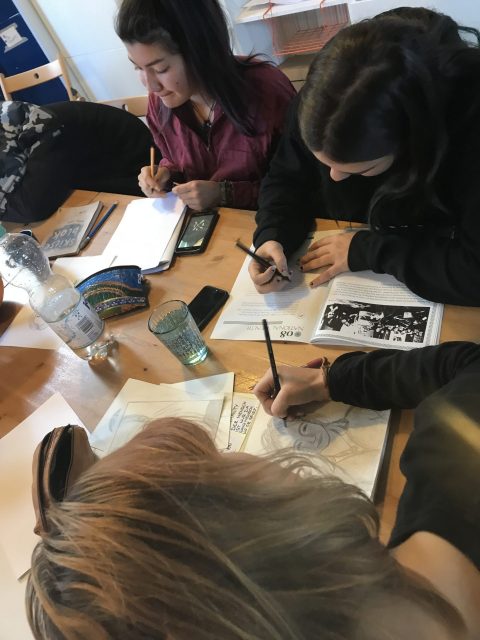 ※ Judge: What is your specialty?
※ Brodsky: Poet. Poet and a translator.
※ Judge: And who decided that you are a poet? Who ranked you among the poets?
※ Brodsky: Nobody. (very modestly) And who ranked me among the human race?
※ Judge: Did you study poetry?
※ Brodsky: What?
※ Judge: How did you learn to be a poet? Did you not try to finish
university where they prepare … where they teach …
※ Brodsky: I do not think one can be trained to become a poet.
The project is funded by the German Federal Ministry of Education and Research in framework of "Kultur macht stark. Bündnisse für Bildung" and within the programme "It's your Party-cipation" of Deutsches Kinderhilfswerk.