2018/11/02, Berlin
Privat stories
Probably for each person it is essential to compare her or his personal stories with public perceptions about important issues, such as "What is wealth?", " What is poverty?" and "Where do they come from?"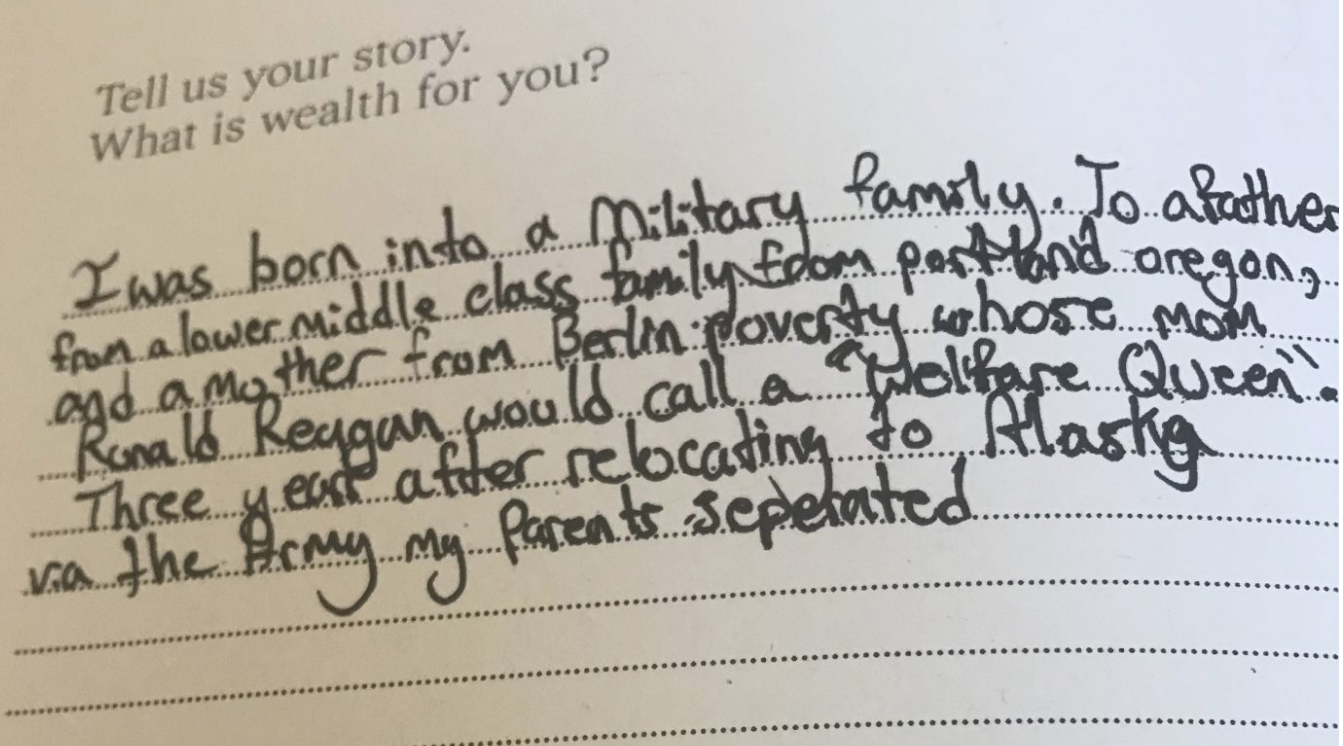 The project "A4K-Lab: What is Wealth (Was ist Wohlstand)?", supported by The Society of New Patrons – GNA gGmbH, is a cooperation with KARUNA – Zukunft für Kinder und Jugendliche in Not e.V.
The project is funded by the German Federal Ministry of Education and Research in framework of "Kultur macht stark. Bündnisse für Bildung" and within the programme
"It's your Party-cipation" of Deutsches Kinderhilfswerk.