2022/05/28, Berlin
How to live together? At Pickle Bar Slavs and Tatars.
28th May 4pm: Workshop by Nika Dubrovsky "Anthropology for kids: an introduction of the book series, a workshop and a conversation full of pictures and stories about what does it mean to be human"
Nika Dubrovsky invites children from the ages of seven to sixteen as well as parents for a lecture and workshop around the collaborative project A4 kids, started by Dubrovsky and her late husband, the anthropologist David Graeber.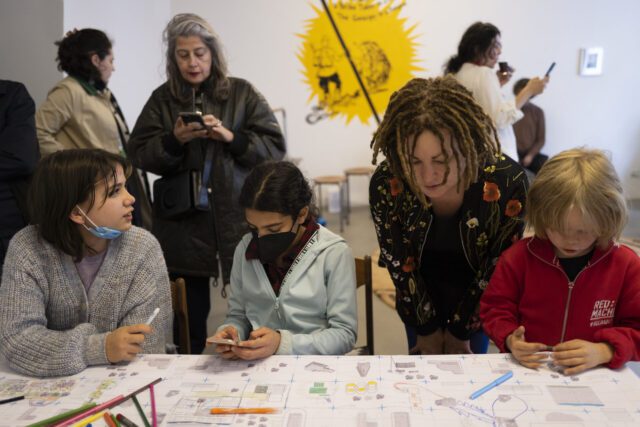 The event calls to imagine an egalitarian city guided by the narratives and questions raised in the book Future City, such as: What is a city? How is it constructed? Steered by the conversation, participants are then invited to create a collaborative map. The lecture discusses the role of contemporary education within cultural reproduction and shows a selection of books from the A4kids series and a video by David Graeber reading excerpts from these collaborative publications.
The workshop is for children (7-16 years old) and parents.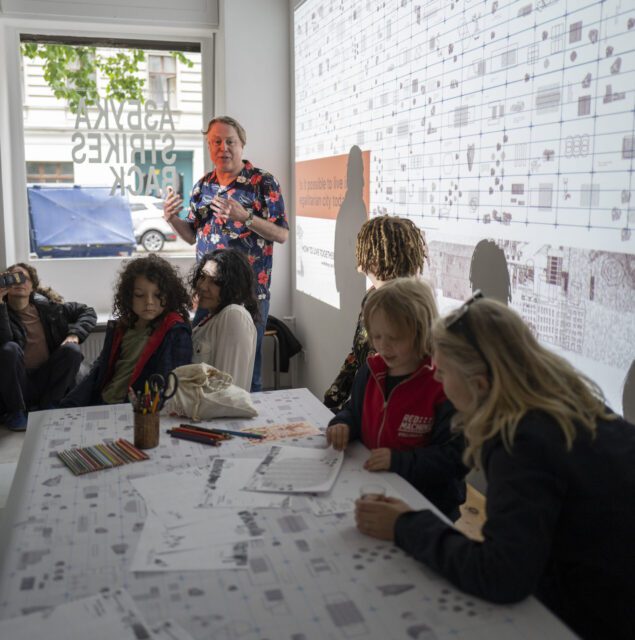 Slavs and Tatars Pickle Bar, Berlin Germany
Here is the description of the workshop, that could be used as a blueprint by everyone.
You can download maps and cards.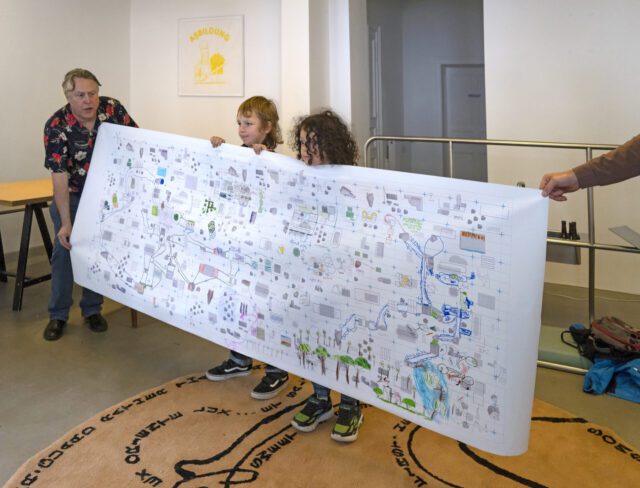 Please, use the learning materials and do your own workshops! Have fun!