2019/01/21, Berlin
Exhibition opening (invitation) "What is wealth?"
The opening of the exhibition/talk "What is wealth?" - the result of the work of A4 Kids Lab Karuna Berlin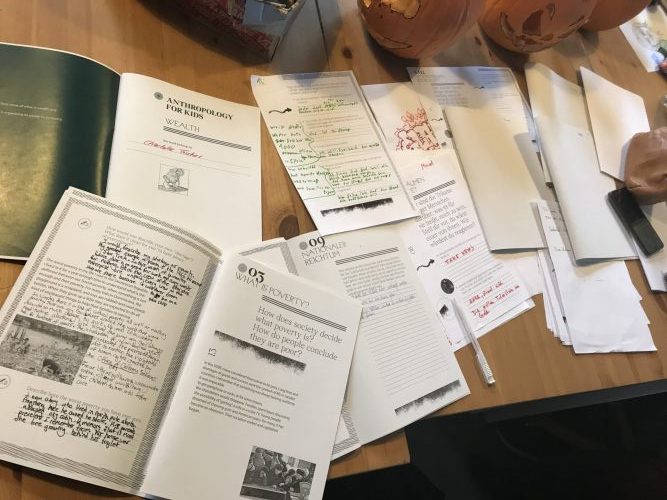 Together with the children from the Karuna, we worked on different on the topics for the book "What is wealth?."
At the opening of our exhibition, we will show works of children who have made comments and drawings. We will have a party: we some food and drinks.
We invite our experts to talk with us personally and on Skype.
We are going to discuss new ideas: how to continue the discussion about " What is wealth?" and why is it essential for our society.

The project "A4K-Lab: What is Wealth (Was ist Wohlstand)?", supported by The Society of New Patrons – GNA gGmbH, is a cooperation with KARUNA – Zukunft für Kinder und Jugendliche in Not e.V.
The project is funded by the German Federal Ministry of Education and Research in framework of "Kultur macht stark. Bündnisse für Bildung" and within the programme "It's your Party-cipation" of Deutsches Kinderhilfswerk.