A4KIDS WORKSHOPS ARE AT THE HEART OF THE PROJECT. JOIN US! DOWNLOAD BOOKS, REWRITE, REDRAW AND PUBLISH YOUR OWN!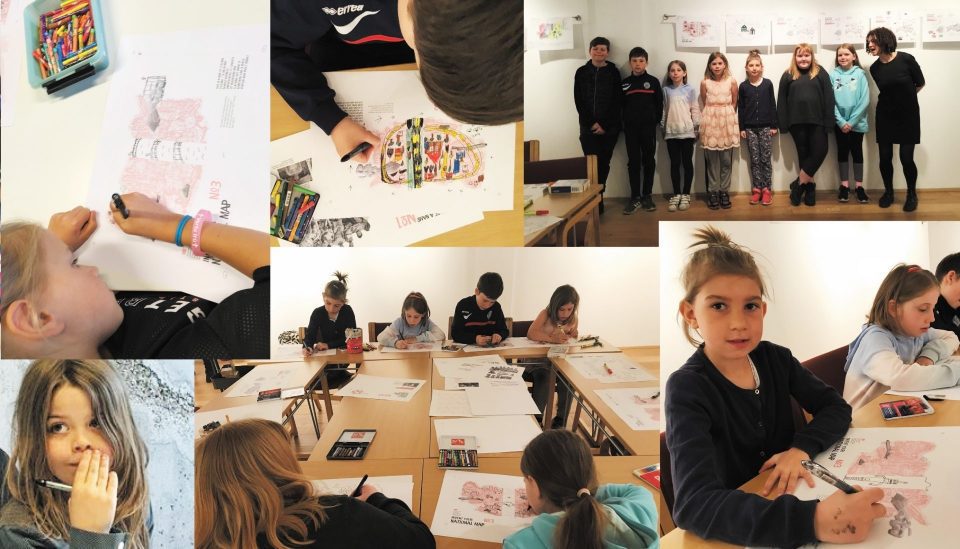 This project is an experiment. Together we want to create, think and debate crucial questions that matter to everyone: What is Beauty? What is Wealth? What is Art? What is the City? What is Privacy?
That's why there are more questions than answers in every Anthropology for Kids book, but there is a lot of information to discuss and reorganize in your own way.
Our workshops are a great opportunity to work through it together.
The A4kids workshops have taken place already in many countries: England, Germany, Ukraine, Russia, South Africa and Cuba.
We suggest working in groups of 5-15 people, with one of the people acting as a facilitator, handing out materials and helping the participants understand each other.
Besides workshops where kids can create their own versions of books using the A4Kids doodle blueprint, or design shared spaces with maps of cities, and countries, we love the idea of working together on Public Art work that might become a permanent space for Learning Assemblies for you and your friends.
We'll be adding new formats of possible workshops here, which is not only the best way to learn something but also a great way to have fun.
Come back and check this page from time to time or sign up for the newsletter by sending an email to