This project is an experiment. A4all workshops are designed to facilitate communication, to create an environment where participants work together and collaborate rather than competing with one another. 

I'd like to call this part of the project a "visualization of public assembly". The theme of linking collective creativity and Assemblies was further developed in the Visual Assemblies project with David Graeber. 
Often our workshops have encouraged participants to continue working together after the facilitator has left. We decided to come up with a technology that creates a permanent space for collaborative work.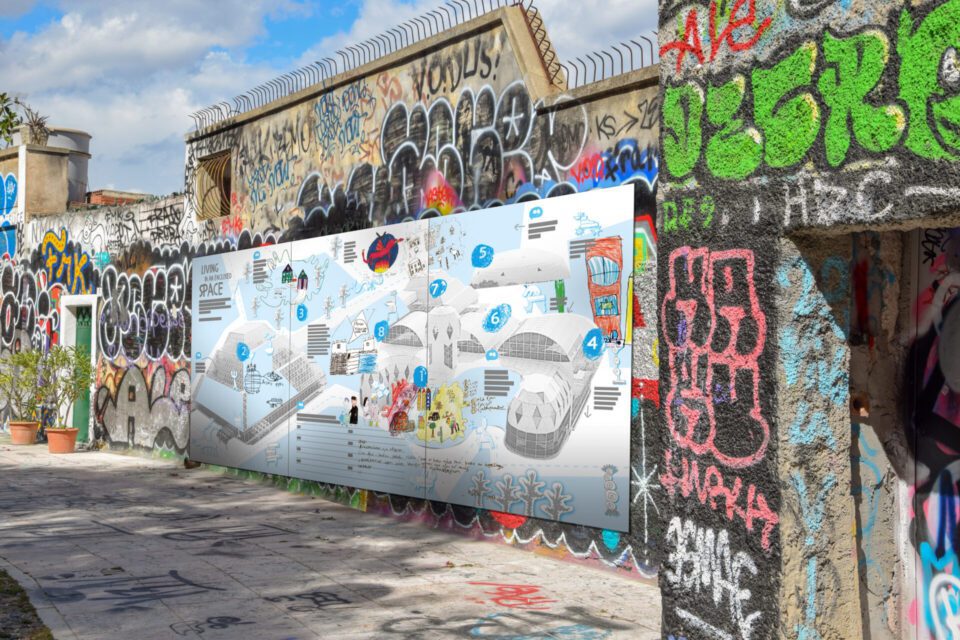 This is what a poster looks like, sealed with special paper on which it is possible to draw with markers, and then erase the image and draw again and again.

Here are some pics from previous events, in Iceland, Cuba, Germany, Ukraine, Russia and Slovakia, where groups (sometimes of children, sometimes adults) got together to collectively design a Future City, Future School, or Future Country, in the process reworking and reinventing both broader futures, and the past.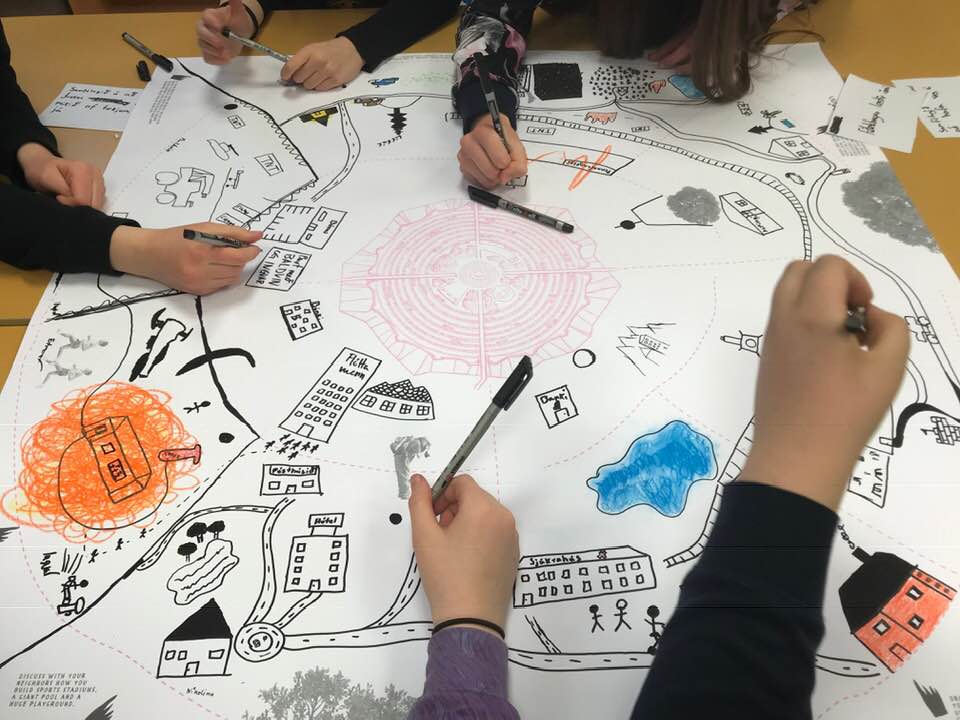 "WHAT IS NATION?" project-travel through many cities in Iceland, prepared by ELFA LILJA GÍSLADÓTTIR and realized by me and KOLBEINN HUGI. This project was based on the book My country?, but also included exhibitions, lots of workshops with children, and a special form of collective painting, which I call "tablecloths."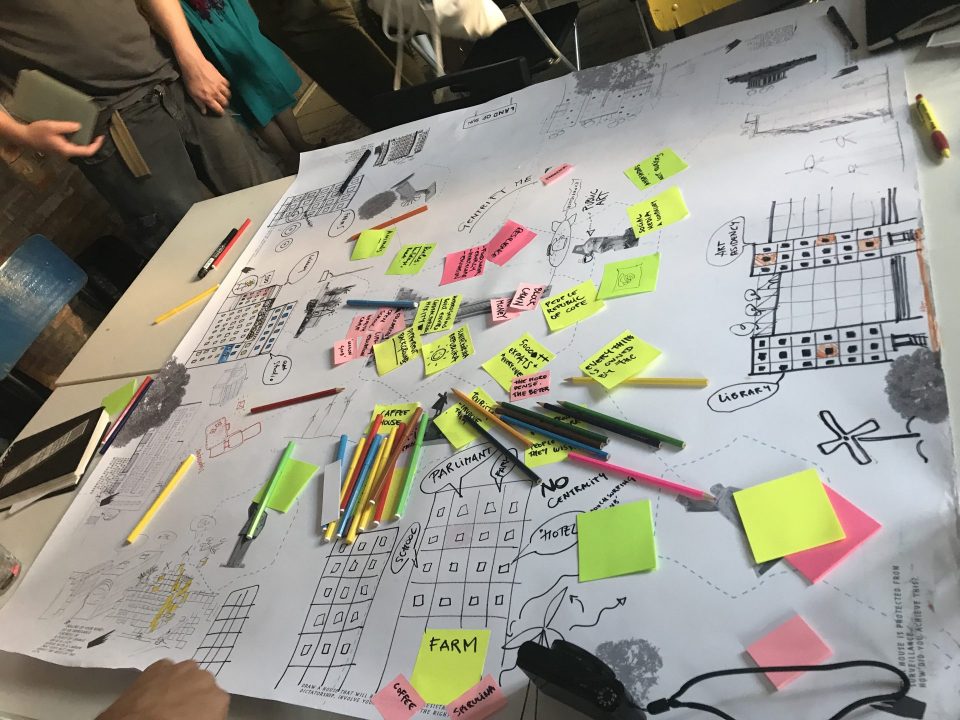 Cities of the Future in the Never-never School by Spolka collective.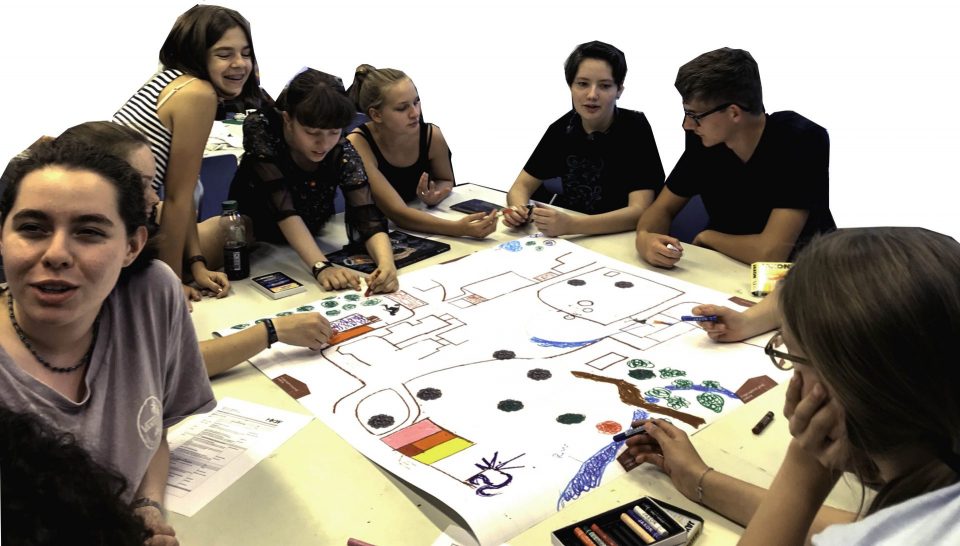 but also included exhibitions, many workshops with children and a special form of collective painting, which I call "Tablecloths" made with the children of the Nelson Mandell School in Berlin during the project with HKW – School of tomorrow.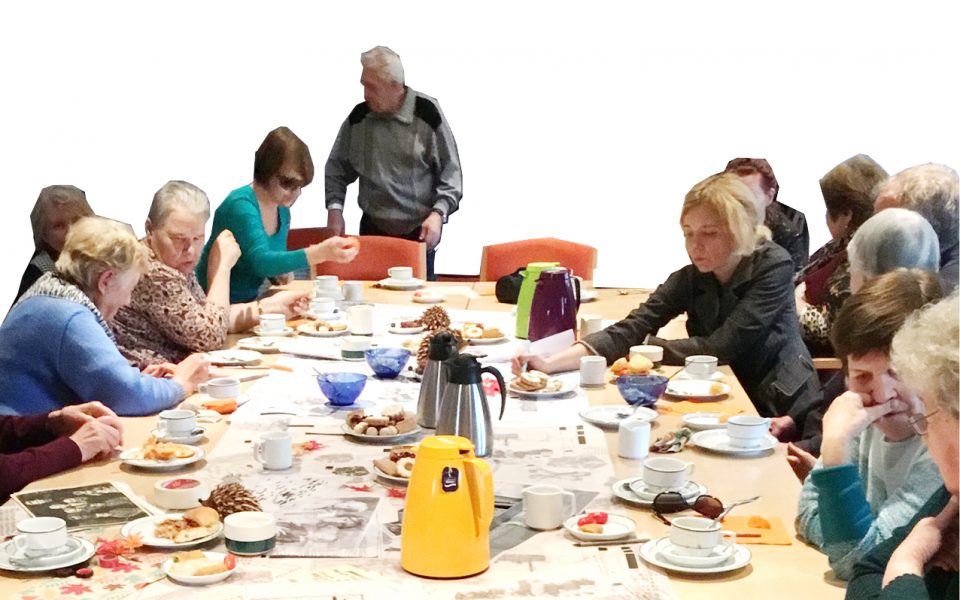 Tablecloths created by elderly pensioners – immigrants to Germany from the Russian Volga region. Berlin 2019.