2018/11/07, Берлин
How to write?
Someone writes quickly, and someone writes slow. Someone melancholic, and someone rigorous. But all the opinions turned out to be remarkably sharp and unexpected.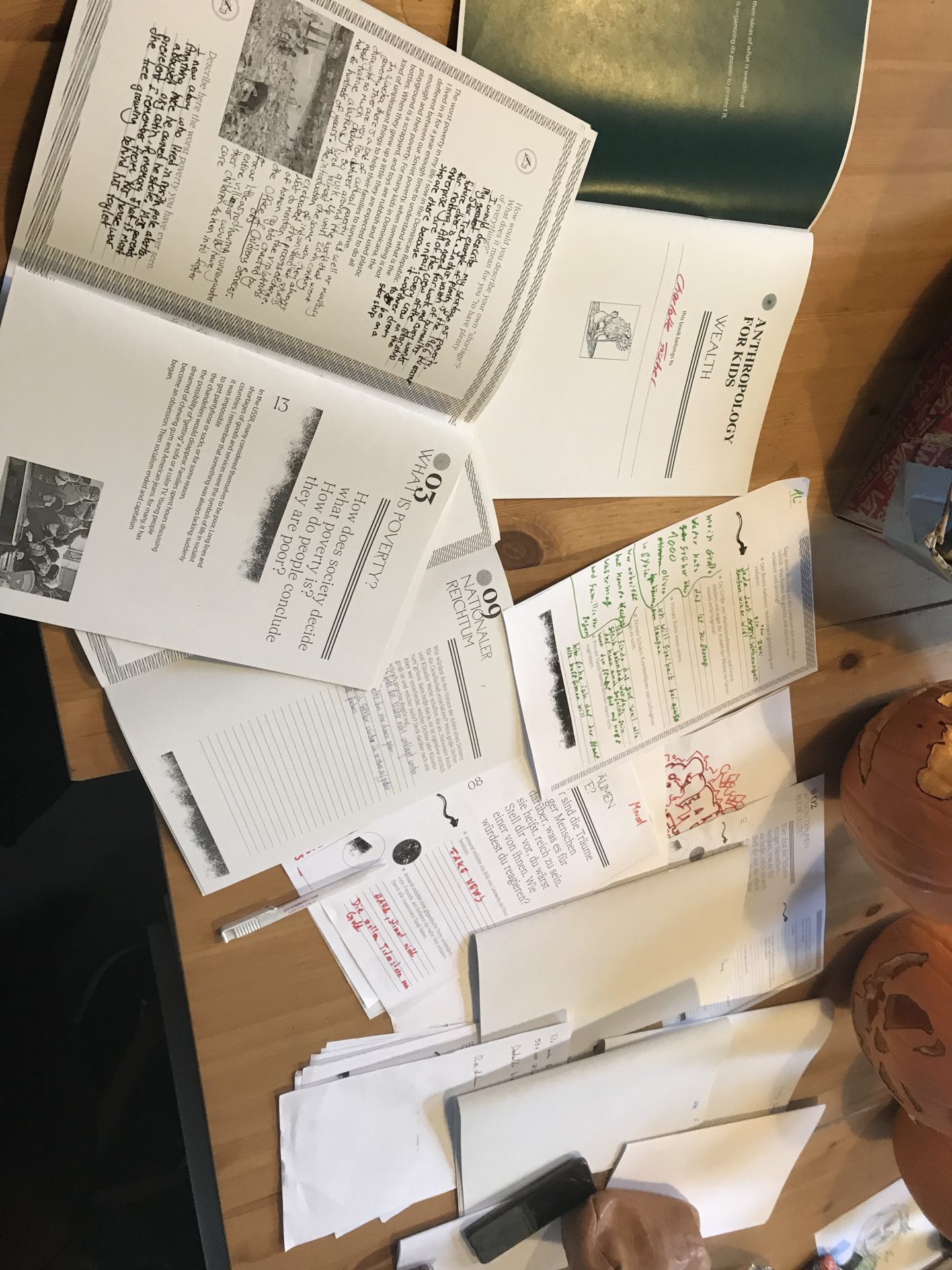 But the stories and thoughts of each and every one are incredibly important.

The project "A4K-Lab: What is Wealth (Was ist Wohlstand)?", supported by The Society of New Patrons – GNA gGmbH, is a cooperation with KARUNA – Zukunft für Kinder und Jugendliche in Not e.V.
The project is funded by the German Federal Ministry of Education and Research in framework of "Kultur macht stark. Bündnisse für Bildung" and within the programme "It's your Party-cipation" of Deutsches Kinderhilfswerk.